Please CLICK HERE to purchase tickets and view our schedule
We offer daily dolphin/whale trips!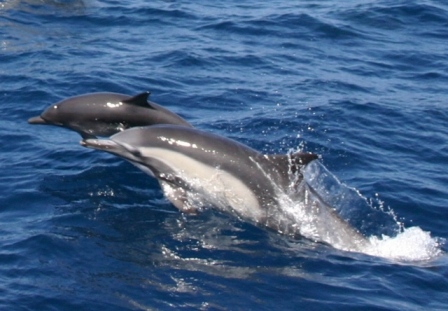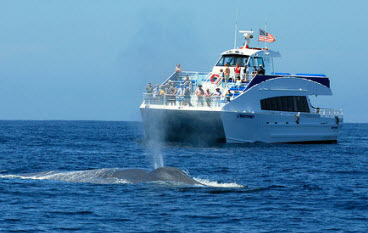 Welcome to the Harbor Breeze Cruises dolphin and ecotourism site. We are pleased to tell you about our fun, informative, and exciting whale watching cruises. Our 2 - 2 1/2 hour Gray Whale Watching Cruises are available annually (typically November to April) to observe the annual migration of the Pacific Gray Whales close along our coastline. We also offer 3 - 3 1/2 hour Blue Whale Watching Cruises (typically May to October). Our Long Beach whale watching cruises offer something different, appealing and enjoyed by all ages. Please come to see us and let us provide you a cruise that you'll find memorable.
When the Pacific Gray Whales & California Blue Whales have completed their migration, the ocean is still alive with wondrous creatures to view! We offer dolphin and ecotourism cruises from Long Beach Harbor all year round. See dolphins, sea lions, and other marine animals as they swim along our large, comfortable, and safe tour cruisers.
Bring your friends and family to the enjoyment of seeing marine animals in their natural habitat. They can have an experience lasting a lifetime.
We are currently WHALE AND DOLPHIN TOURS! Please CLICK HERE to view our schedule and pricing. Contact us! (562) 432-4900
Welcome Aboard!